ings—to the injustice of society towards the helpless and the outcast. Her works, drawn in a skillful line from a personal point of view, become a barometer of society, of a specific time and setting....
eir own magic, and those small drawings them-selves can stand alone as complete piece of art. These delicate footnotes almost disappear in the entirety of the painting; the vibrant colours covering la...
heir clarity is like a common thread, characterizing most of her paintings. To anyone who knows her and her vivacious, positive character, such brightness of color beautifully encapsulates her spirit....
;different life," coded information that is useless and unknown to us, and paints on the surface situations in which she concentrates her thoughts, on the here and now. Curator: Vera Pilpoul ...
upon some additional questions concerning the artist's inner world. Hana Barak Engel Poems: The Flawed Bell , Out of the Depths Have I Cried, from "The Flowers of Evil" by Charles Baudelaire ...
gold, From the lightning in the sky As it passed me flying by, From the thunder and the storm, And the cloud that took the form (When the rest of Heaven was blue) Of a demon in my view. ...
re his honest visual creations inviting the viewer to participate in the experience, gaze, digest and offer your own comment as Cohen's work moves the spirit. Curator: Aryeh Berkovitch ...
Sharaga, Eduard Almashe, Gdalyahu Hortig, Liya Dayagi, Milka Benziman, Orna L. Brock, Riva Rasin, Ronit Binder, Sarith Leila Haas, Vera Zmud Vartanov, Zipi Zegla. Curator: Avivit Agam Dali, PhD ...
and the task of social mothering; poles that Omer mixes and thus allows them to appear not in a hierarchical and binary manner, but as intertwined in an indissoluble manner. Curator: Vera Pilpoul ...
th of its glorious beauty. The series of books D?d?l?u published over the years is complemented by an exhibition, allowing us to get to know him better, him and his body of work. Hana Barak Engel ...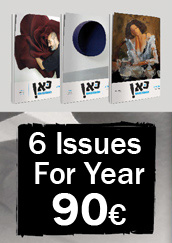 Can artmagazine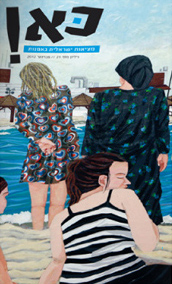 New magazine

New book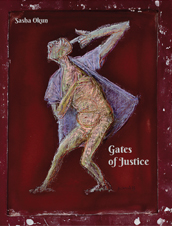 Published Books