nd souvenirs from a physical, mental, lifetime journey. Memory, experience, emotion, place, and object combine together in thick brushstrokes and intense colors, exuding freedom as well as discipline....
of her painting, the construction that is destruction, the coming apart that comes together again, the coarseness that is smoothened, the transparent and the dull, the fixed and the fluid. As in life....
g is far from dead and still has its place. Even when painting engages in an unmistakable dialogue with reality, seeking to offer a photographic truth, it nevertheless retains its power as a painting....
Friedman Silbermann explores nature; she draws on it, observing it, or rather recollecting it, to concoct the jam of colors and images on canvas, the very canvas that can, and will, take it all.
cco preserves its tradition and sells it to tourists as a product. As a man of the western world when you visit Morocco, all your physical and emotional senses get confused. Morocco is a sensual land....
trend described as na?ve art. Michal Kimhi's corpus falls safely into this category and coincides with this trend, which retains its position as an essential element of the art scene across periods....
all, goes the Hebrew idiom. Inspired by Yaffa Shabat's corpus, we'd like to suggest that the paper can take it all and also have fun while at it; and once ready, the ensuing product is delightful too....
nd Israel, spots where nature meets urbanity. She immortalizes-freezes these in photographs, and later draws on 'photo sketch' as a source for her own art, while laying out her own interpretive world....
s comes together in a swirl of soft, incandescent, transparent and opaque colors, with ethereal images that merge in with color systems and seem to be randomly created from within and into themselves....
ts story, reveals it to her while revealing itself, and thus becomes her own story. This story reflects joy. It probably emanates from joy, and may also give the artist some joy at the end of the day....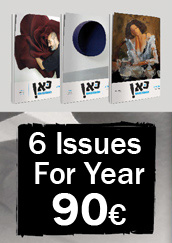 Can artmagazine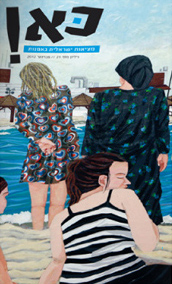 New magazine

New book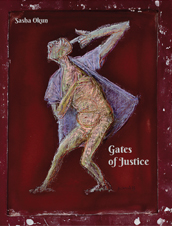 Published Books